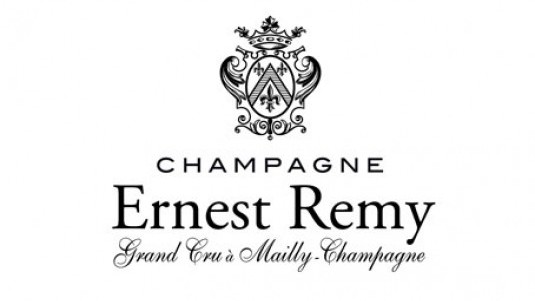 International Wine & Spirit Competition, 2015: Bronze
Concours des Feminalise, 2014: Bronze
Mundus Vini, 2014: Gold
Concours des Feminalise, 2010: Gold
The first bottle of this Brut Blanc de Noirs was made on 1883.
This Champagne is the expression of the identity and original style of Ernest Remy.
Exclusively obtained from the heart of press, called Cuvée, this 100% Pinot Noir is aged 36 months in chalk caves.
Perfectly mature, perfectly balanced, it is the quintessence of a unique soil with both exceptional character and typicality!
The color, grey gold with slightly copper colored reflections.
On the nose, fruity, reminiscent of fresh fruits of the orchard.
On the mouth, vinous, long and straight with apple and pear tastes dominate.
@HK$488 / bottle